The Modern Architecture Ride - 4h by convertible jeep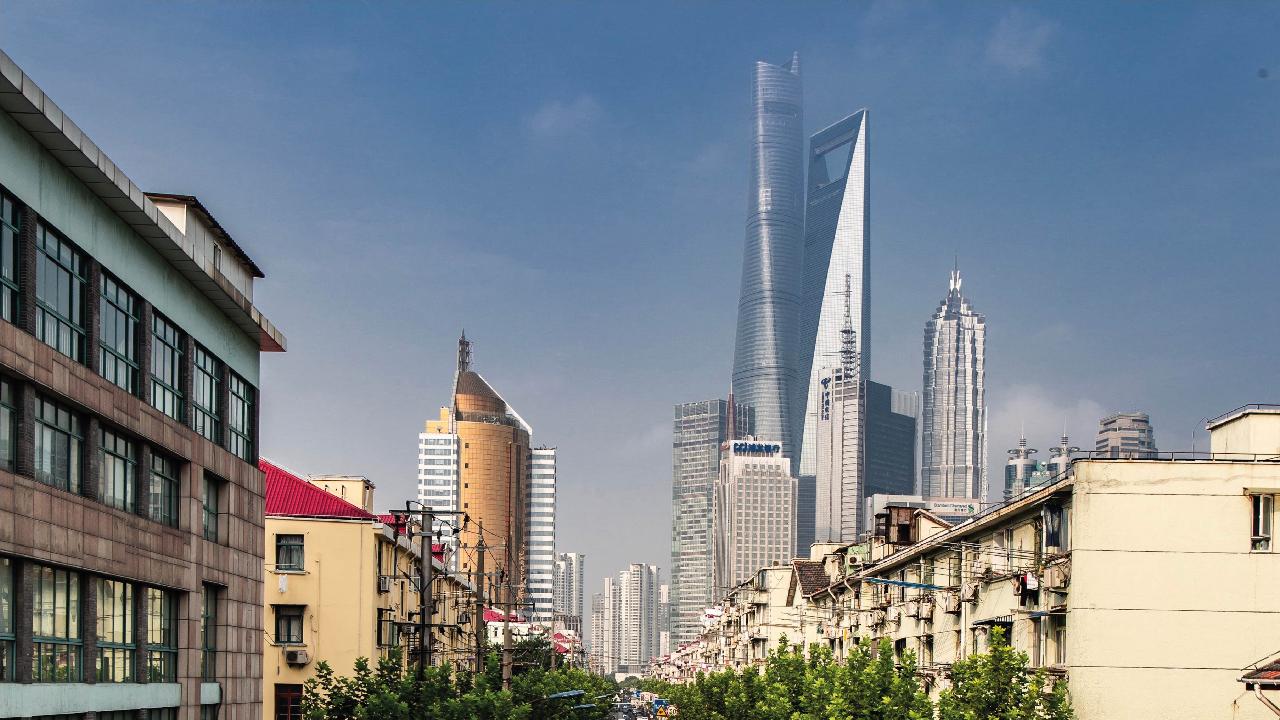 Duration: 4 Hours (approx.)
EACH JEEP CAN WELCOME UP TO 4 PASSENGERS.

IN PARTNERSHIP WITH BEN WOOD

Designed by Ben Wood, the famous American Architect behind Xintiandi, this ride by vintage convertible jeep is a must-do. Through his eyes, you will discover Shanghai's first American built skyscraper and its strong message to the Soviet Union, understand Fengshui with the famous People Square and take a stop at a mysterious dragon pilar. Stop at a stunning building with a moving curtain-like facade before crossing the river. To really feel the power of this fast-paced city, go stand at the foot of China's Manhattan before going up the "Bottle Opener" for a 360 panoramic view over the city.
-----------
In the heart of Shanghai's Former French Concession, your insider meets you in a relaxed and minimally stylish café,'Bitter'. Share your expectations and specific requests while your insider introduces you, thanks to an old 1990s map, to the geography and history of the historic district of Puxi as well as of the incredible fast-paced development of Pudong, a former swamp turned into one of the most dynamic area of the city in only 30 years.

Buckle up, put on your sunglasses and start your ride into Shanghai's two most contrasting neighbourhoods, the Former Concessions and the new area of Pudong.
Discover the most impressive tops and flops of Shanghai's modern architecture according to the great Ben T. Wood, the world acclaimed Xintiandi architect and our partner in designing this ride.

At your first stop, understand how one of the tallest skyscrapers in the 1990s, the Shanghai Center, became, with its traditional Chinese character shape, the striking result of an architectural fight between the U.S.S.R and the U.S.A.

On your way to People's square, a 1930s race track turned into a large public park, listen to the amusing anecdote of a haunted dragon pilar and get to understand the strong influence of Feng shui both on society as well as on urban forms from one of the best kept viewpoints of the city.

Before crossing the Huangpu River, make a stop into a stunning three-storey building inspired by traditional Chinese theatres, a truly unique place with its moving curtain-like facade.

Enjoy a ride to the 91st floor of the futuristic "Bottle Opener" building to catch a panoramic view on the top of the near neighbour Jin Mao Tower, the Oriental Pearl Tower, the full extent of Pudong, as well as many symbolic landmarks of Shanghai.

Choose to end your ride here in the "Bottle Opener" or ride back to the Former French Concession with your insider.

NB: This itinerary is subject to change due to passenger's requests, holidays or weather conditions.
-----------
Your ride is tailor-made, off the beaten path and designed according to your level of knowledge of the area and your centers of interests, respectful of the local culture and all inclusive to offer you a memorable experience. Custom rides and multi-day expeditions are also available in China and in Morocco.

CONTACT US If you are trying to book a last minute ride within 24 hours or if you have any questions and just prefer talking to someone. You can email us or you can reach us at +86 138 1761 6975.

-----------
RIDING

Just follow the lead of your Insider, as he will drive you through the city non-stop and serve you a glass of bubbles. Our convertible jeeps can seat up to 4 passengers from 2 to 99 years old, but for optimal comfort we recommend 3 passengers per jeep.
MEETING POINT
STANDARD MEETING POINT : Our rides start from the Bitter Café in the Former French Concession (Wuyuan Road 58).
CUSTOM MEETING POINT : Click on Other and type in your pick-up address. Please do enter the number of vehicles needed in the next page. This service comes at the price of 300 CNY per vehicle.
At the end of your ride, we will drop you back at the Bitter Café.
LANGUAGES
We offer rides in different languages. When you send us your booking form you can ask for an Insider who speaks a language other than English.
WHAT IS INCLUDED

Our rides come with knowledgeable Insiders immersed in local culture, characterful vintage vehicles, weather protection and a bunch of gadgets. Rides exclude meals unless specifically mentioned. For legal & safety reasons, you are not allowed to drive a jeep.
EXTRAS
French champagne, private pick ups or special souvenir packs...we do offer a wide array of options to make your experience truly memorable.
REFUND POLICY
In case of a no-show or a cancellation less than 48h before the scheduled departure, you are held responsible for the total amount of your ride.

HELP & QUESTIONS
Visit our help page to find answers to your questions or contact us by email at book@insidersexperience.com.