The Old times Ride - 3h (Price is per jeep)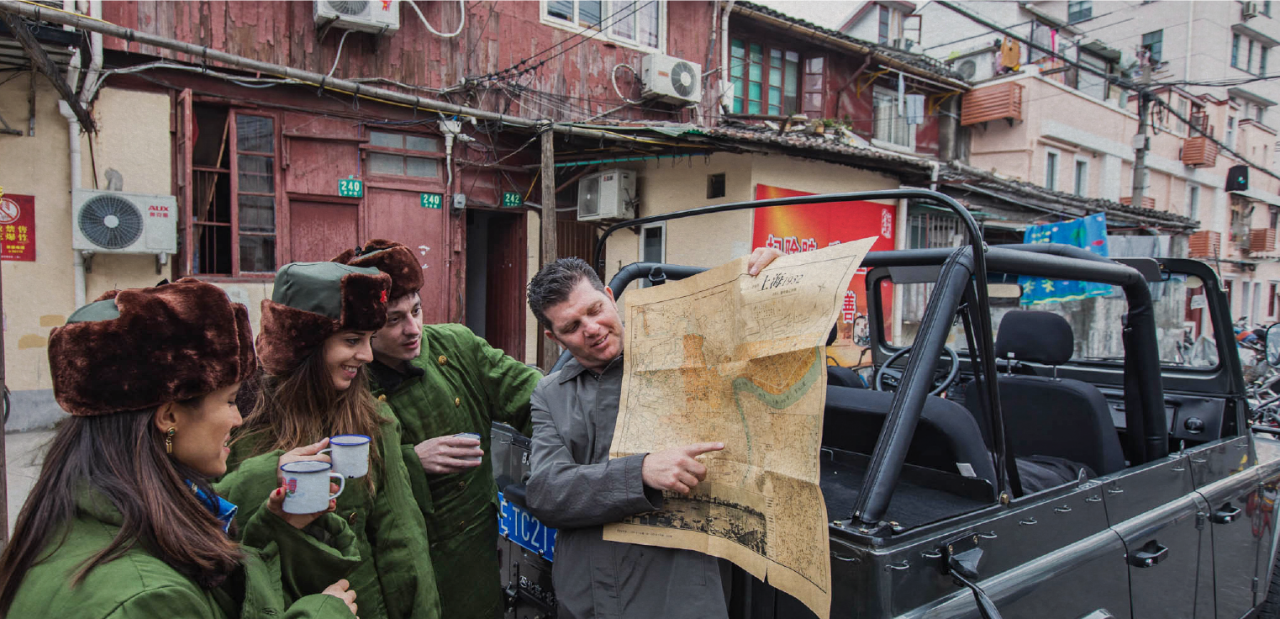 Duration: 3 Hours (approx.)
NB: Please enter 1 next to "2 passengers" if you are booking for 2 persons.
Shanghai is the perfect blend of the past meeting the present. Hop on our vintage convertible jeeps for an eye-opening ride in some the most well-preserved neighbourhoods. In the winding alleys of the old town, among the locals still resisting the wave of modernity surrounding them, in the mythic French Concession with its quaint yet charming atmosphere or from the boardwalk on the Bund side with a view on the Pudong skyline, this very unique blend between ancient times and modernity is taking shape before your eyes.
Your ride is tailor-made, off the beaten path and designed according to your level of knowledge of the area and your centers of interests, respectful of the local culture and all inclusive to offer you a memorable experience. Custom rides and multi-day expeditions are also available in China and in Morocco.


CONTACT US If you are trying to book a last minute ride within 24 hours or if you have any questions and just prefer talking to someone. You can email us or you can reach us at +86 138 1761 6975.
-----------
DRIVING
Just follow the lead of your Insider, and expect to spend about 70% of the time driving and 30% exploring on foot. Our convertible jeeps can seat up to 4 passengers from 2 to 99 years old, but for optimal comfort we recommend 3 passengers per jeep.
MEETING POINT
STANDARD MEETING POINT : Our rides start from the Bitter Café in the Former French Concession (Wuyuan Road 58).
CUSTOM MEETING POINT : Click on Other and type in your pick-up address. Please do enter the number of vehicles needed in the next page. This service comes at the price of 300 CNY per vehicle.
At the end of the ride, we will drop you back at the Café Bitter.

LANGUAGES

We offer rides in different languages. When you send us your booking form you can ask for an Insider who speaks a language other than English.
WHAT IS INCLUDED

Our rides come with knowledgeable Insiders immersed in local culture, characterful vintage vehicles, weather protection and a bunch of gadgets. Rides exclude meals unless specifically mentioned. For legal & safety reasons, you are not allowed to drive a jeep.
EXTRAS
French champagne, private pick ups or special souvenir packs...we do offer a wide array of options to make your experience truly memorable.
REFUND POLICY
In case of a no-show or a cancellation within 2 hours of the scheduled departure, you are held responsible for the total amount of your ride.
HELP & QUESTIONS
Visit our help page to find answers to your questions or contact us by email at book@insidersexperience.com.