The Little Paris Ride - 2h by convertible jeep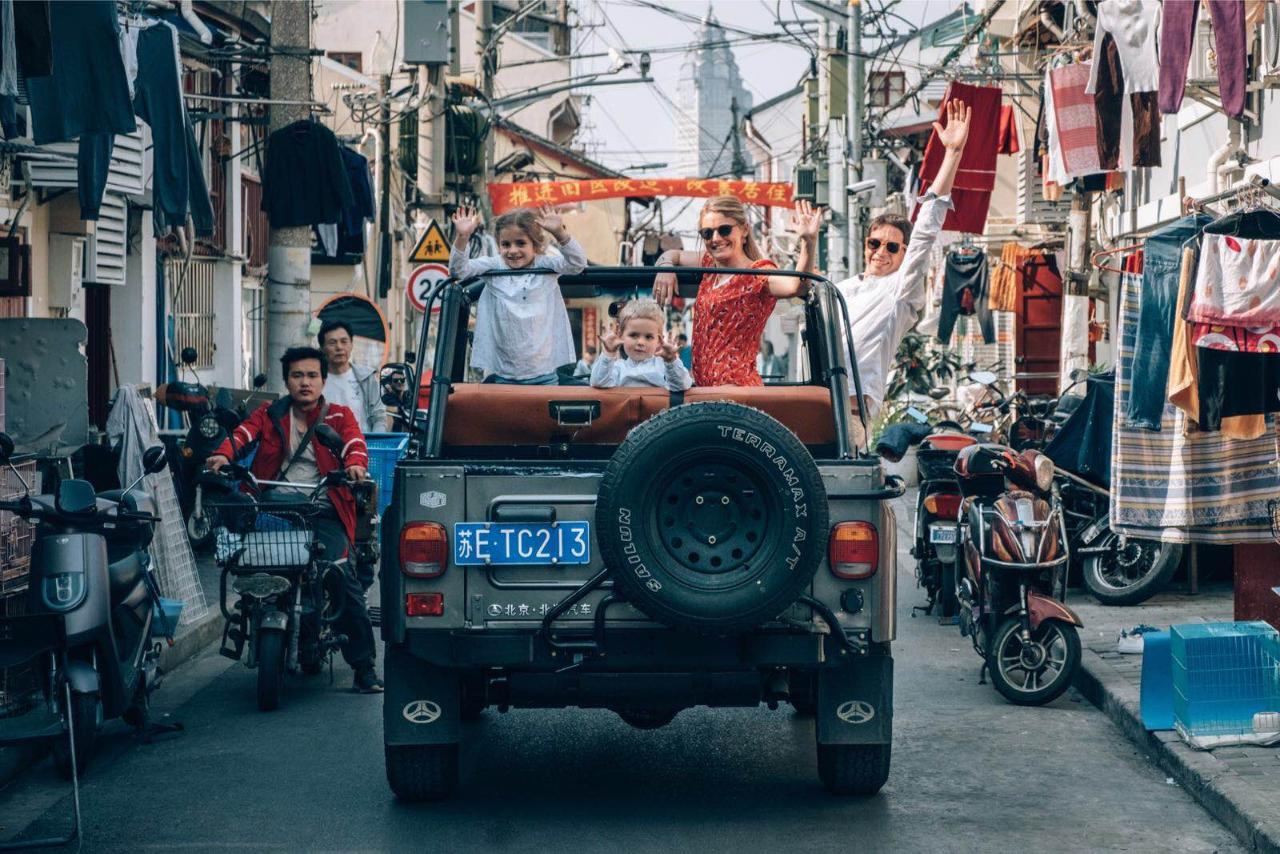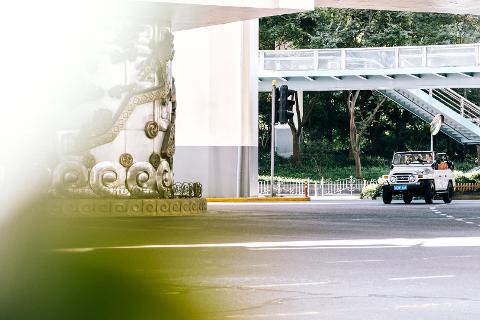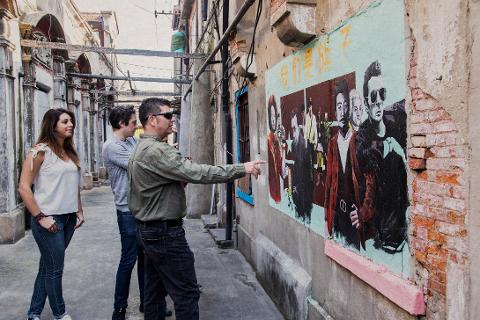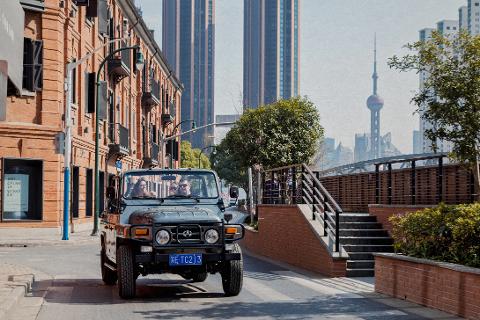 Duration: 2 Hours (approx.)
EACH JEEP CAN WELCOME UP TO 4 PASSENGERS.

In its heyday, Shanghai became know as "The Paris of the East", a place of vice and indulgence to make ends meet: drugs, prostitution and gambling until things took an unexpected turn... Take a seat in our vintage convertible jeep to travel back in time and explore a few of these magnificent old mansions spread out in a labyrinth of greenery and admire its very rich Art Deco heritage while walking in the corridors and banquet rooms of the former "French Club".

-----------
In the heart of Shanghai's Former French Concession, your insider meets you in a relaxed and minimally stylish café, the "Bitter Café"
Share your expectations and specific requests while your insider introduces you, thanks to an old 1932 map, to both the geography and history of the city and your tailor-made itinerary. Buckle up, put on your sunglasses and start your ride into the city's most stylish neighbourhood.

From stunning Art Deco buildings, a blue-domed Russian Orthodox Cathedral built in the 1930s, to an impressive 1932 mansion with a view that was once home to Shanghai's most notorious gangster or one of the 33 former Art Deco cinemas used to show movies from the golden age of Hollywood, we take you on an enchanting time-travel in the former French district known as 'the Paris of the East'.

Step in history as you walk into one of the most prominent landmarks erected by the French. Surrounded by mature trees, this former 1926 sports club still features the glittering gold mosaics, polished marble pillars and dramatic staircase that made such an impression when the club first opened.

Drive under a cathedral arch of plane trees to those hidden-in-plain-sight secret alleys. Discover splendid constructions designed by Laszlo Hudec, the most famous architect of the 20th century in Shanghai such as the first French Renaissance style building of gallery corridor typein Shanghai, a western modern apartment resembling a sailing ship and Italian, British or Spanish-style buildings of great historical interest.

Stop at the former mansion hosting the headquarters of the Municipal French Council, this "Little White House" reveals a beautiful example of the Art Nouveau architecture in a very well preserved street.
After this last stop, your insider will take you back to the "Bitter Café" or any other place in the Former French Concession.
NB: This itinerary is subject to change due to passenger's requests, holidays or weather conditions.
-----------
Your ride is tailor-made, off the beaten path and designed according to your level of knowledge of the area and your centers of interests, respectful of the local culture and all inclusive to offer you a memorable experience. Custom rides and multi-day expeditions are also available in China and in Morocco.

CONTACT US If you are trying to book a last minute ride within 24 hours or if you have any questions and just prefer talking to someone. You can email us or you can reach us at +86 138 1761 6975.
-----------
DRIVING
Just follow the lead of your Insider, and expect to spend about 70% of the time driving and 30% exploring on foot. Our convertible jeeps can seat up to 4 passengers from 2 to 99 years old, but for optimal comfort we recommend 3 passengers per jeep.
MEETING POINT
STANDARD MEETING POINT : Our rides start from the Bitter Café in the Former French Concession (Wuyuan Road 58).
CUSTOM MEETING POINT : Click on Other and type in your pick-up address. Please do enter the number of vehicles needed in the next page. This service comes at the price of 300 CNY per vehicle.
At the end of your ride, we will drop you back off at the Bitter Café.
LANGUAGES

We offer rides in different languages. When you send us your booking form you can ask for an Insider who speaks a language other than English.
WHAT IS INCLUDED

Our rides come with knowledgeable Insiders immersed in local culture, characterful vintage vehicles, weather protection and a bunch of gadgets. Rides exclude meals unless specifically mentioned. For legal & safety reasons, you are not allowed to drive a jeep.
EXTRAS
French champagne, private pick ups or special souvenir packs...we do offer a wide array of options to make your experience truly memorable.
REFUND POLICY
In case of a no-show or a cancellation within 48 hours of the scheduled departure, you are held responsible for the total amount of your ride.
HELP & QUESTIONS
Visit our help page to find answers to your questions or contact us by email at book@insidersexperience.com.